After you decide you're not going to use the plastic hangers you have any longer, you're probably thinking about how to get rid of them. But before you toss them in your bin, the obvious question is… Are plastic hangers recyclable?
Generally speaking, plastic hangers are recyclable, despite common misconceptions. Since many domestic plastic collection facilities are unable to handle and recycle plastic hangers there is a belief that plastic hangers cannot be recycled and that is wrong. A plastic hanger can and should be recycled.
This article will help you to have a better understanding of this topic. We'll find out what exactly we should know about plastic hangers and their disposal. With the recycling process, we'll keep waste of our land fields and decrease the need for natural resources to make new hangers.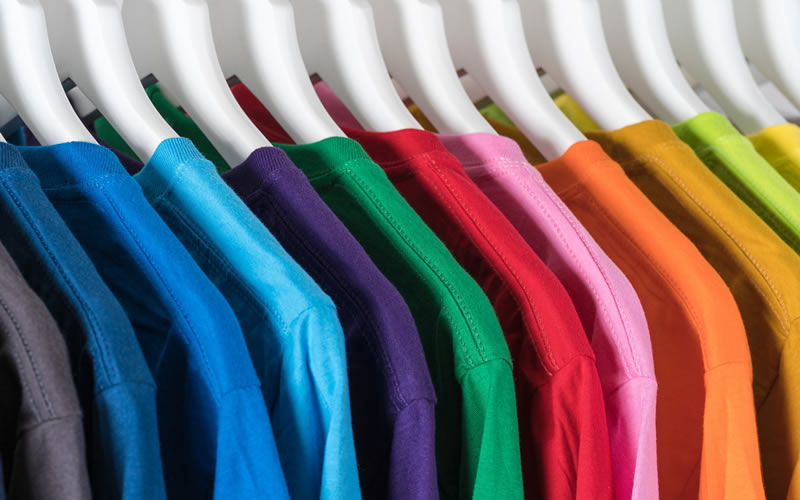 Are plastic hangers recyclable?
These days on market mostly we can find two types of plastic hangers. At home, we usually use tube kind of hangers which are completely plastic. On the other hand, retail stores besides plastic ones, use hangers that are made of both plastic and metal.
After buying clothes or shoes most buyers don't want to use the hangers they've got with clothes, so they throw them away. People usually have a certain type of hangers in home closets and hangers from the store are redundant.
If you also don't want them in your closet, don't throw them away, instead of that, you should recycle unwanted hangers.
With the recycling process, we're converting waste materials into new materials and objects. That's one of the most valuable ways to return to nature what we owe her.
Besides buyers, retailers should also take responsibility for used plastic hangers. That way recycling process would be more efficient and consistent. Some retailers which are paying attention to recycling are collecting hangers at the Point-of-Purchase (POP).
That means that customers should not take shoes or clothes hangers with them and possibly throw them away. Having them in the store gives retailers full control over the lifecycle of plastic hangers.
Next time when you're wondering are plastic hangers recyclable, have in mind that they are and recycle them.
How can you recycle plastic hangers?
With a little effort, you can recycle plastic hangers and with that small step make Earth a better place. This simple 4 steps guide will help you to determine how you can recycle plastic hangers.
Before you do anything check your clothing hangers' recycling number. Usually, hangers are made of polystyrene, which has the number six as a recycling symbol. This type of plastic is very hard for recycling because Styrofoam is bulked into this category and is not widely recycled. Also, most plastic hangers don't even have a recycling symbol and that can be a problem. Depending on your local recycling program you can or can't put hangers in the recycling bin. The best thing to do is to check your local recycling policy.
If you can recycle plastic hangers with number six in your community you'll need to remove metal parts of the hanger before adding them to recycle bin. You can use a set of pliers to remove it.
Checkup TerraCycle! As you maybe already know TerraCycle is a company that makes better material from discarded items. The company recycles products like hangers, juice pouches, toothbrushes, and many more. Their goal is to keep plastic materials out of landfills. If there is no collection station near you, it's possible to sign up to be a host.
Try to avoid collecting plastic hangers. If you're buying clothes remove hangers and hand them back to the sales clerk so the retail store can use them again. Also, have in mind that wooden hangers are more sustainable and last longer than plastic ones, consider using those in your home.
Can plastic hangers go in the recycling bin?
This also depends on your local recycling policy. In most cases when you make a question, 'Can plastic hangers go in the recycling bin?' you'll get a negative answer. In case your hanger is broken throw it in the garbage and if it's still usable try to reuse it or give it to someone who needs it.
What to do with plastic hangers?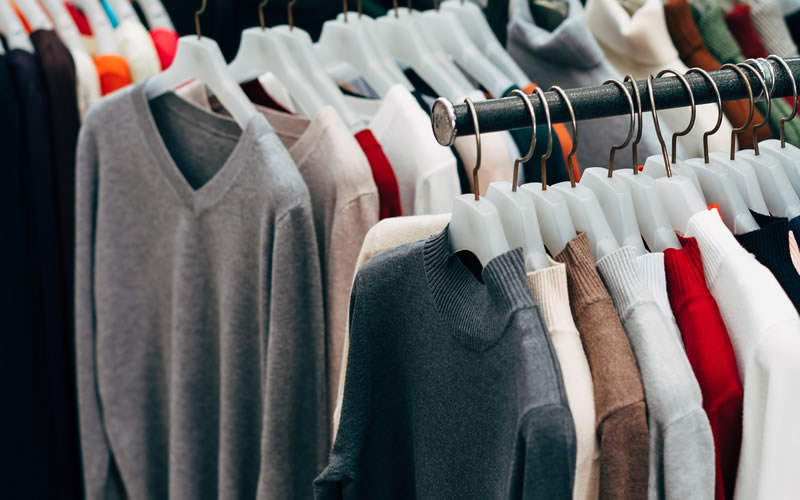 In case you have a bunch of them and you're not sure what to do with plastic hangers, below are some of the ideas that can inspire you.
Recycle (where possible)
If your local recycling community has a program for recycling plastic hangers this can be a great way to reuse material.
Donate
You can always give clothes hangers to someone who can use it. If no one in your surrounding needs them you can check with charity organizations.
Reuse (upcycle)
Reuse of discarded objects or materials can be a good way to create a product of higher quality or value than the original. That can be the case with your old plastic hangers.
Take them to dry cleaners
Workers in dry cleaning stores always need hangers for clean clothes. Giving hangers to them means they will be used one more time for sure.
Give to Freecycle
If you're not sure where to donate old hangers a Freecycle is a good option. That's a nonprofit movement of people who are giving and getting stuff for free. It's all about reuse and keeping good stuff out of landfills.
Where to donate plastic hangers?
As we already mentioned the easiest way to get rid of unwanted hangers is to donate them. If you're struggling with the decision on where to donate plastic hangers below you can find a few ideas on where to give them.
Target (stores)
Target stores are taking plastic hangers and reusing them. Also, when hangers break Target will recycle plastic and make plastic flowerpots and other gardening supplies.
Clothing stores
If you don't need them you can leave hangers in the store after buying clothes. Many stores are taking hangers back.
Salvation Army
Salvation Army is always looking for hangers. Just keep in mind they need plastic hangers and they don't accept wire clothes hangers.
Besides those options, you can donate your old hangers to local dry cleaners, schools/daycare centers, drift shops, shelters, nursing homes, or even hospitals.
Upcycle plastic hangers – Fun DIY Projects
In this chapter, you can find some ideas on how to upcycle plastic hangers. Listed below you can find some interesting DIY projects. Check them, some of them can inspire you.
Back scratcher: Oh, how annoying can be when you want to scratch your back and you can't reach it. Old hanger solves your issue, you can easily scratch your back with it.
Paint it: An old hanger can look cool again. Use paint and your imagination and get the job done.
Cover it with fabric: Covering the old hanger with the fabric will give you a double effect: it will look nice and you'll protect your clothes from tearing.
Jewelry holder: You can turn an old wooden hanger into a cool jewelry holder.
Dish drying rack: If you use your imagination, you can turn your old hanger into a cool, stable dish drying rack.
Belt organizer: Now you can keep your belts organized in one place. It will save your time and nerves.
Picture frame: It's easy, just curve it and shape it to match the picture you want to hang on the wall.
Frequently asked questions
In case you have some questions on your mind this chapter will help you find answers to some of them. Before you write us, check out maybe you can find the answer to your question, listed below.
Can you donate hangers to Goodwill?
Unfortunately, no. One of the rare things Goodwill doesn't accept is hangers. They accept clothes on it, but not hangers themselves. They even emphasize removing all hangers from clothing before donating.
Can you donate hangers to Salvation Army?
Yes, you can. Salvation Army is looking for hangers. Just keep in mind they need plastic hangers and they don't accept wire clothes hangers. Of course, the plastic hangers should be without damage and clean.
Can you recycle plastic hangers with metal hooks?
That depends on your local program. It's best to check with them before you act.
Are plastic hangers recyclable in NJ?
In most cases, they are not, but that depends on the county. For instance, The MCIA does not accept any clothes hangers.
Are plastic hangers recyclable in NYC?
For a long time that was impossible in NYC, but now you finally can do that. Their program includes all rigid plastic which includes toys, coffee cups, and hangers. Unfortunately, the NYC recycling program still does not include plastic bags.
Final words
In this article, you found an answer to your main question – are plastic hangers recyclable. Now you know what to do with used hangers and how to dispose of them. In the FAQs section, you can see answers to the most common questions.
However, if you still have doubts and questions please write us and we'll give you answers.